Hey Everyone,
We were recently invited as Eminent Jury Members for The ACETECH GRAND STAND Jury Session and Awards 2016, Delhi Edition!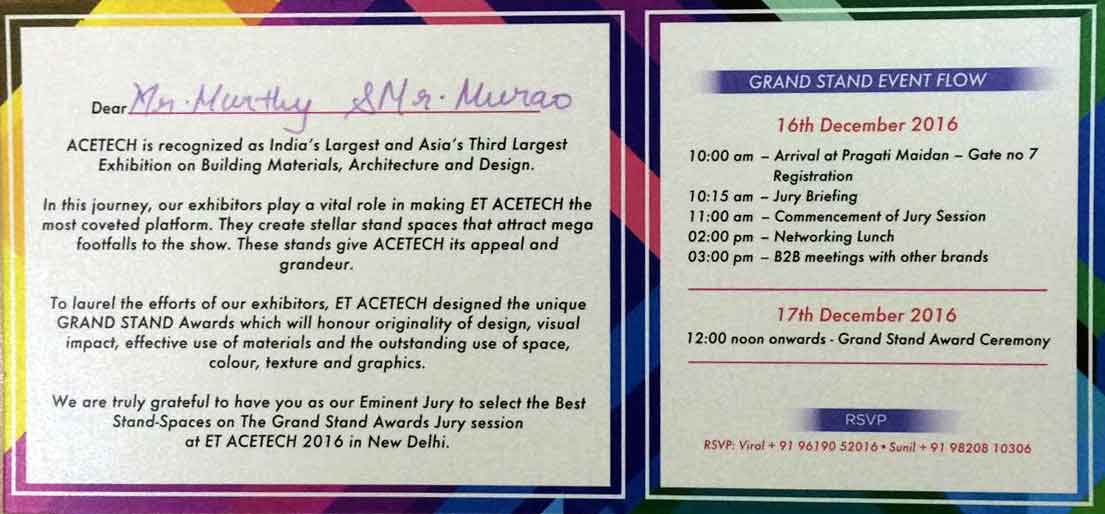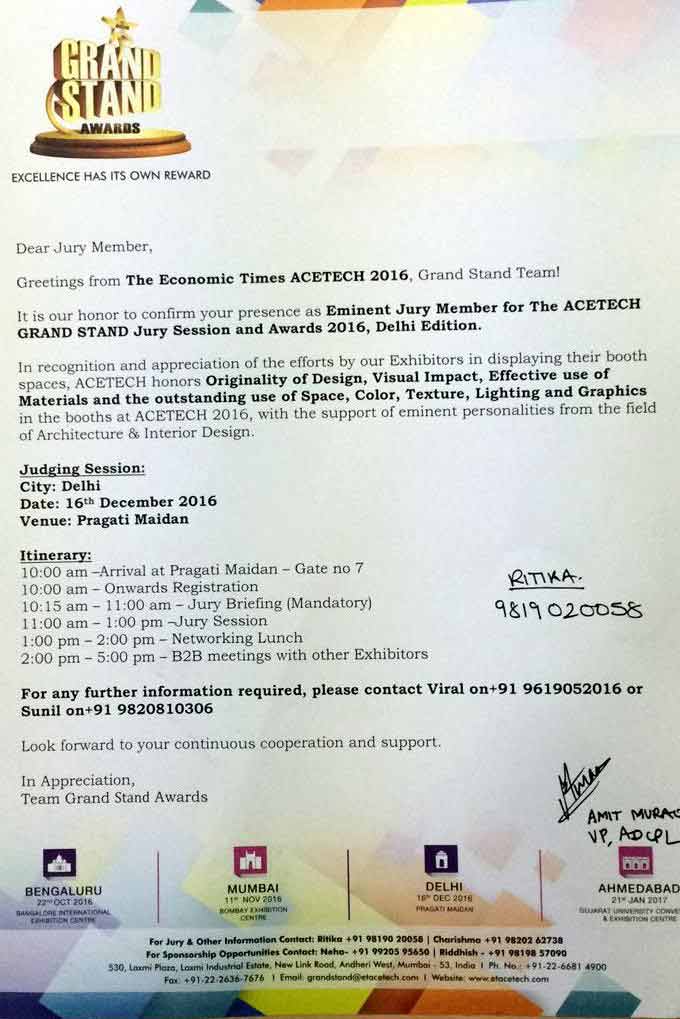 ABOUT GRAND STAND AWARDS 2016
ET ACETECH instituted the Grand Stand Awards in 2013 for its Mumbai exhibitors but later went on to extend it to Delhi in 2014, Bengaluru in 2015 and Ahmedabad in 2016. Since ET ACETECH's market reputation is dictated by its high quality of exhibitors, product presentation and applicability, they appreciate the special efforts taken by exhibitors to put up a grand display. This year also, ET ACETECH will acknowledge the best-looking exhibitor booths with the Grand Stand Award.
On 16th December 2016, the event started with our Registration and Briefing. Was fortunate to meet some prominent Delhi based architects during this process!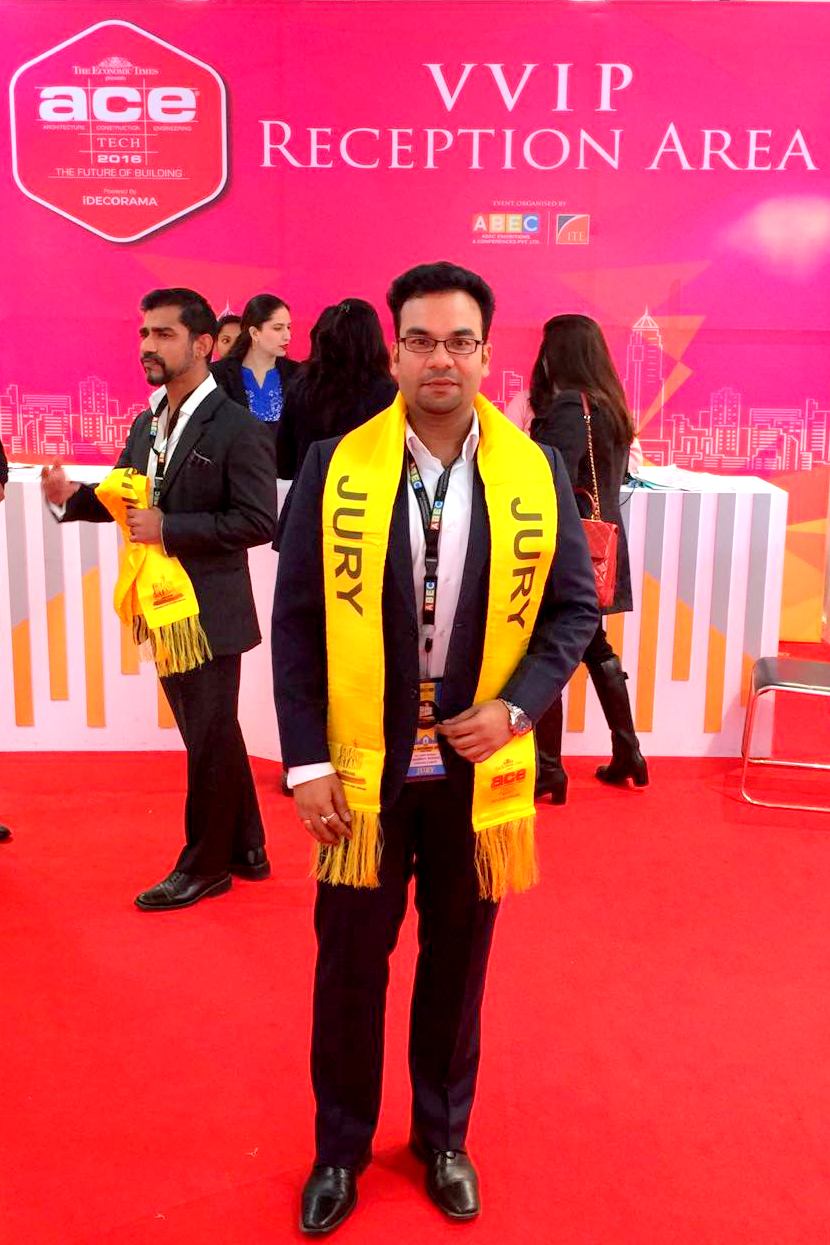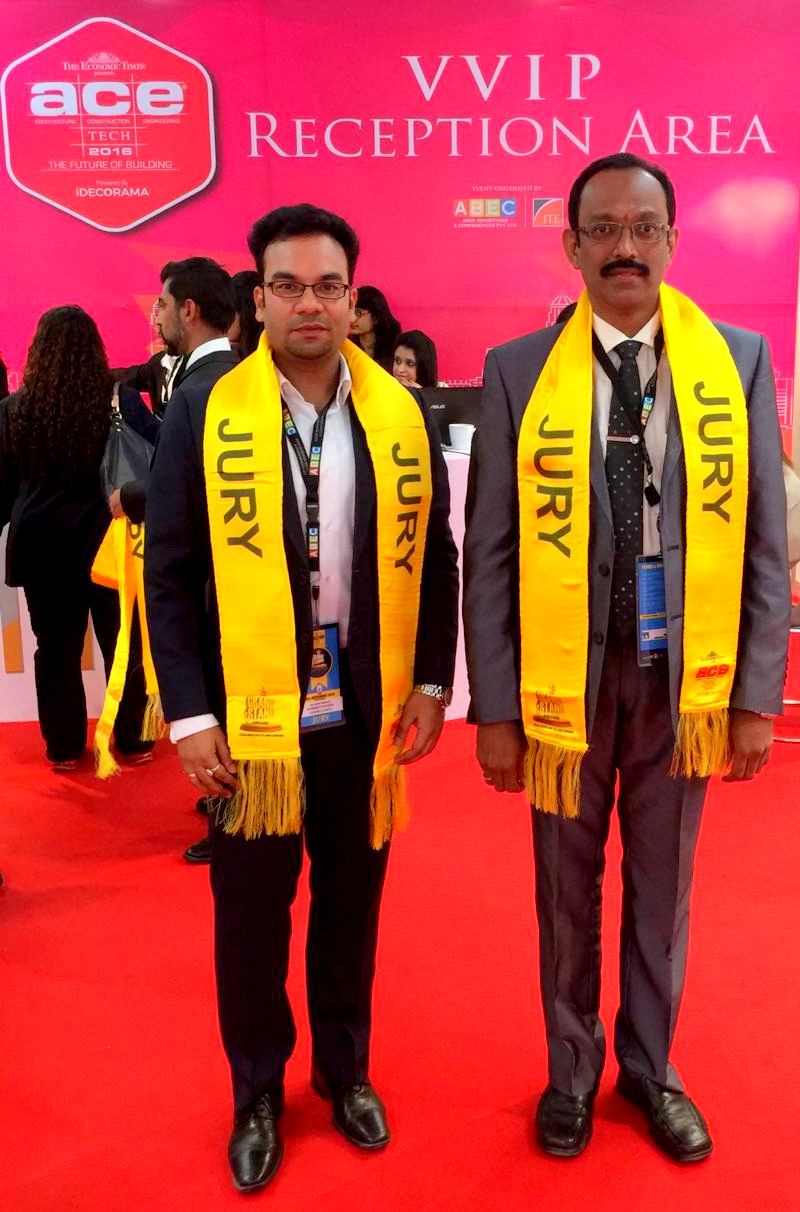 We were given a File Folder containing a list of stalls and the matrix for score allotment. The rating was based on various factors like - Design, Space Utilisation, Innovative products etc.
As usual there were some amazing booths with awesome products in the event. Few of them are...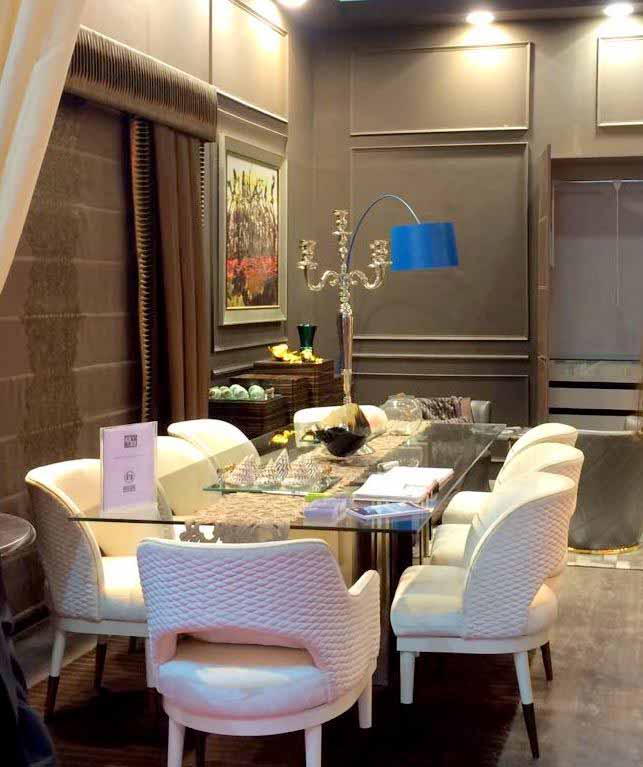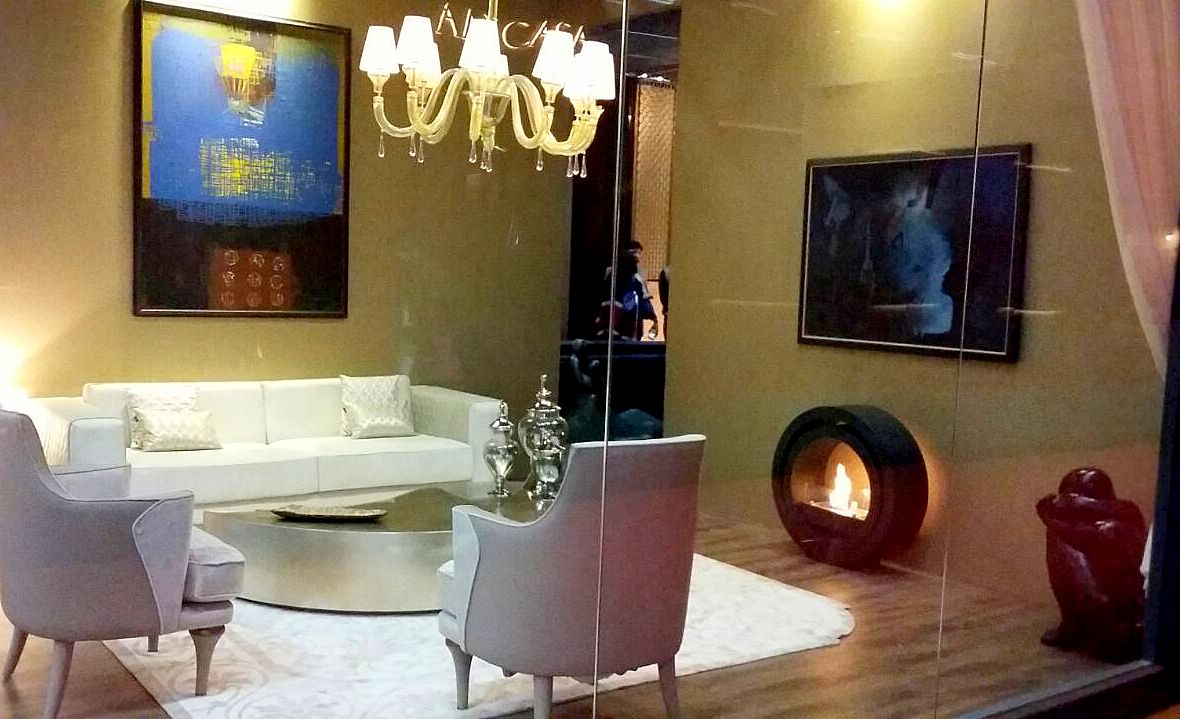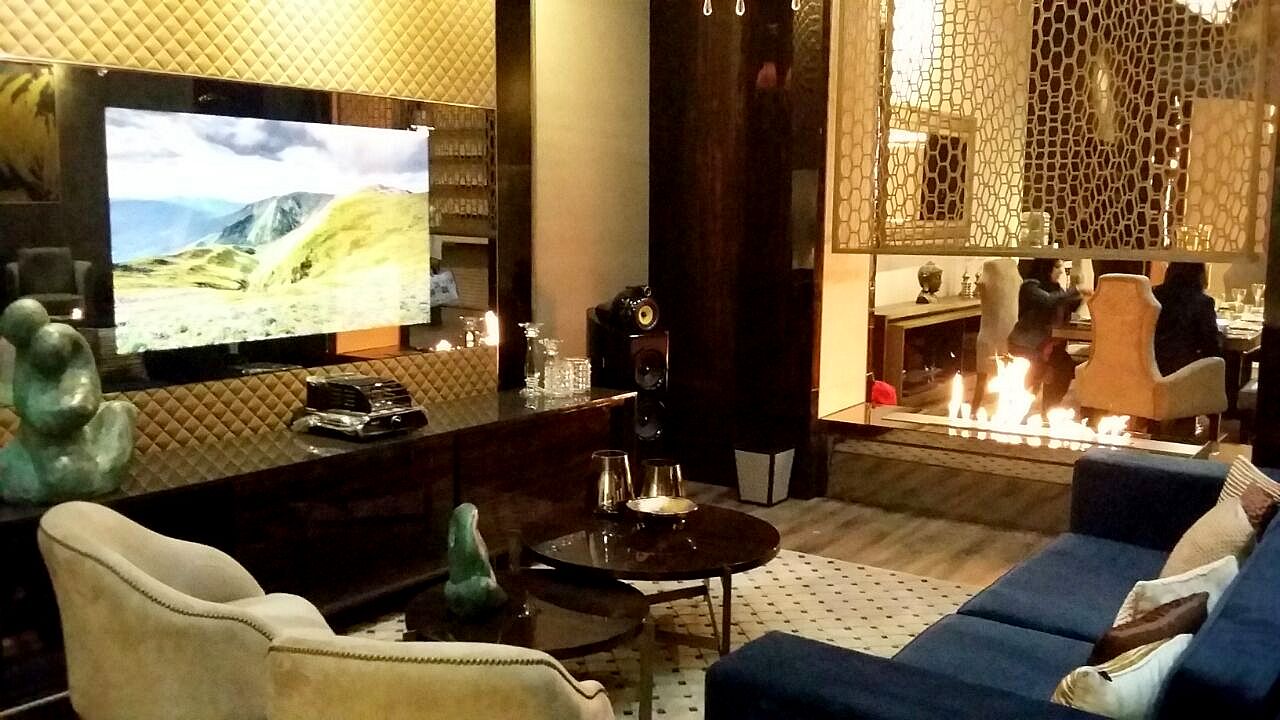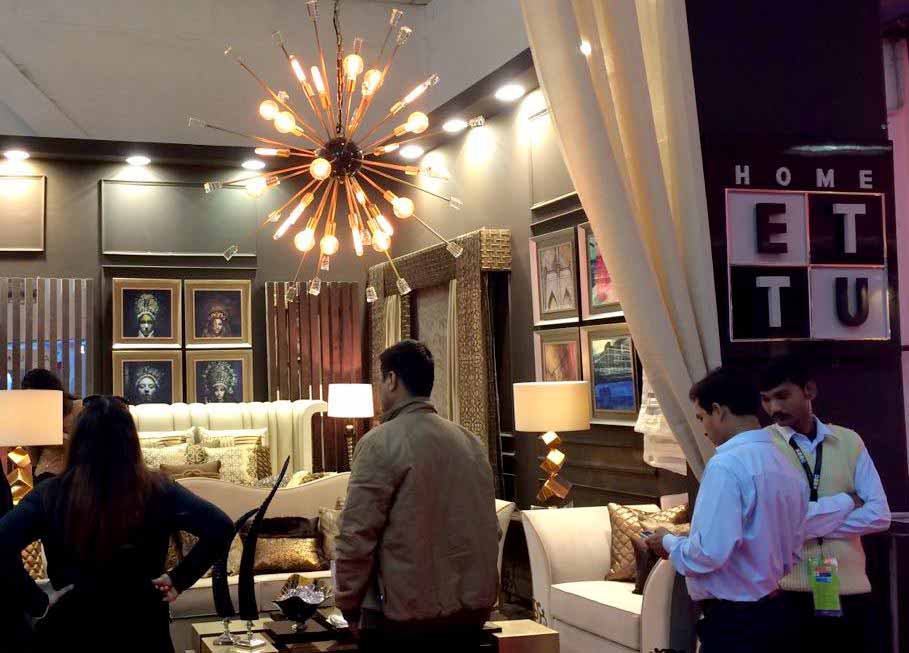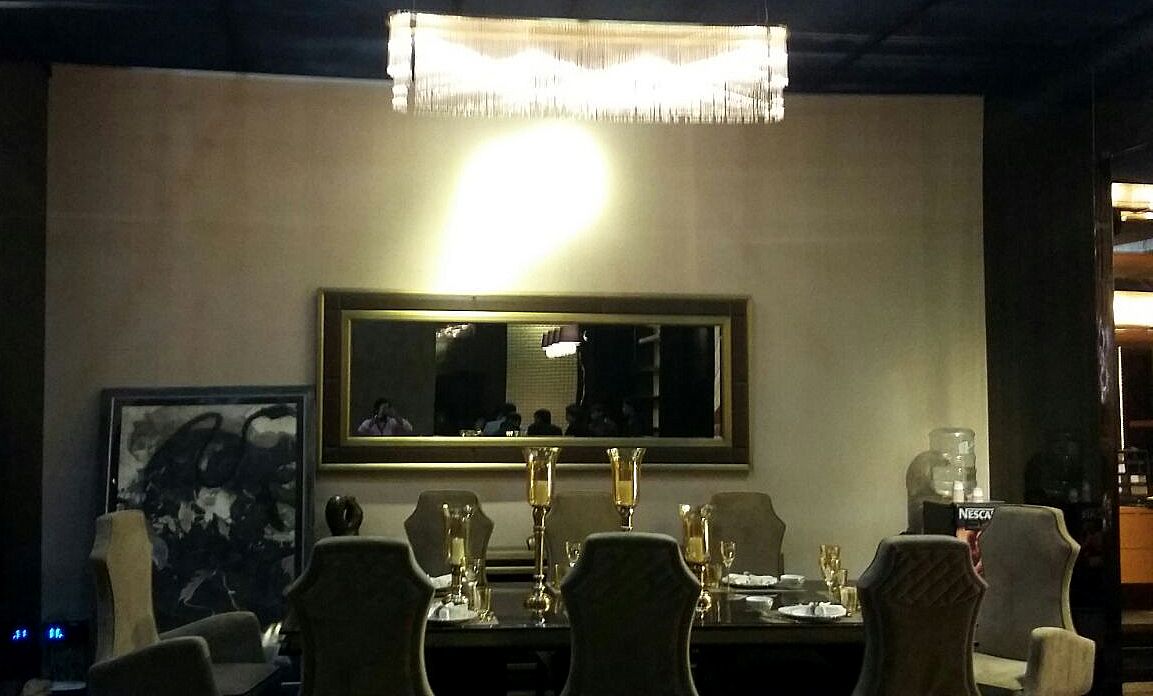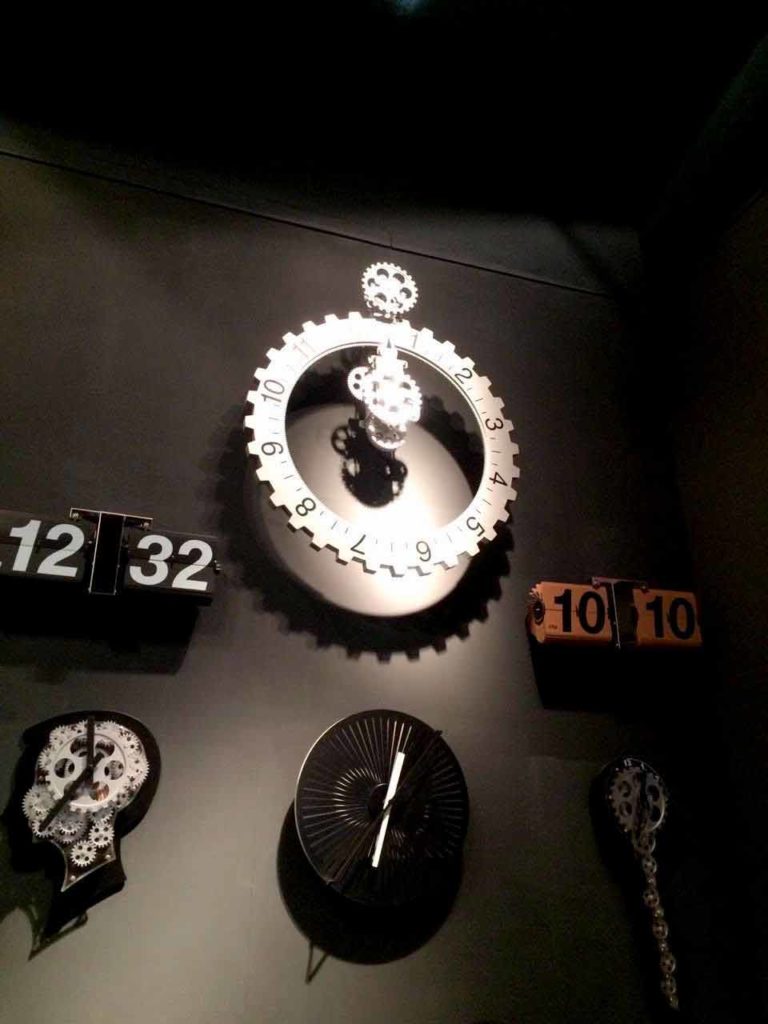 I have been going to Acetech since almost past 10 years, but every time I visit the event I am fascinated by the latest product line and the designs featured in this grand event!
Looking forward to see the winners for this year's ACETECH Grand Stand Award!!