INTRODUCTION
Before discussing about Interior Design Styles, let us first understand about "Interior design". It's is the art and science of enhancing the interiors, sometimes including the exterior, of a space or building, to achieve a healthier and more aesthetically pleasing environment for the end user. An interior designer is someone who plans, researches, coordinates, and manages such projects. Interior design is a multifaceted profession that includes conceptual development, space planning, site inspections, programming, research, communicating with the stakeholders of a project, construction management, and execution of the design.
Interior design is the process of shaping the experience of interior space, through the manipulation of spatial volume as well as surface treatment for the betterment of human functionality.
Apart from browsing the 'Interior Design Styles' , you may want to review these amazing books on Architectural & Interior Design…
BRIEF DESCRIPTION OF '16 BEST INTERIOR DESIGN STYLES'
With many prevalent styles like Modern, industrial, shabby chic etc. a significant challenge many clients face is the lack of understanding or vocabulary to describe and define their personal interior design style. With an abundance of unique interior design styles, it can be daunting to decipher which style will work best for you. Some also enjoy combining elements of several styles to create their ideal look.
A great starting point for an interior design project is to learn a bit about each of the styles and how they differ from one another. Obviously, there are many styles beyond the 16 Best Interior Design Styles outlined below, but I wanted to focus on the major schools that are currently in vogue…
1.       Modern
Modern is a broad design term that typically refers to a home with clean, crisp lines, a simple colour palette and the use of materials that can include metal, glass and steel.
Modern design employs a sense of simplicity in every element, including furniture. A word that's commonly used to describe modern style is sleek, and there is not a lot of clutter or accessories involved with a modern style.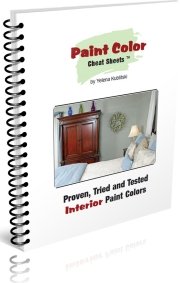 Click Here! to access the ebook
2.       Contemporary
Modern and contemporary are two styles frequently used interchangeably. Contemporary is different from modern because it describes design based on the here and now.
The primary difference separating modern and contemporary design style is that modern is a strict interpretation of design that started in the 20th century. Contemporary on the other hand, is more fluid and can represent a sense of currency with less adherence to one particular style (check out this post). For example, contemporary style may include curving lines, whereas modern design does not.
3.       Minimalist
It takes notions of modern design and simplifies them further. Colour palettes are neutral and airy; furnishings are simple and streamlined, and nothing is excessive or flamboyant in accessories or décor. Minimalism is ultimately defined by a sense of functionality and ultra-clean lines.
4.       Mid-Century Modern
The mid-1900s produced some of the most iconic pieces in modern design. It is characterized by refined lines, minimalist silhouettes, and natural shapes. From Saarinen, Niemeyer, Eames, Noguchi, Jacobsen and beyond, the mid-century modern masters defined creative ways to use new materials like molded plastic, plywood, and aluminum in industrial design. Its pieces are highly versatile and can complement a myriad of design styles.
5.       Industrial
This is a look that hearkens back to the turn-of-the-century industrial era. It emphasizes liberal use of exposed steel with distressed wooden elements, frequently complemented by exposed brick walls. The modern variant commonly includes copper-tone accents. In terms of general feel, industrial decor is often rustic and mature.
A notable point from this post is that industrial decor ranges from modern rustic with cleaner lines to rugged vintage with elaborate ornamentations. Depending on your tastes, you can opt for a lighter, chic look or a darker, antique design.
 


<click on the image to check out the product in store>
6.       Rustic
Rustic design is drawn from natural inspiration, using raw and often unfinished elements including wood and stone. Rustic design may incorporate accessories from the outdoors with warmth emulating from the design and architectural details that may include features like vaulted ceilings adorned with wood beams or reclaimed wood floors. Many designs now integrate rustic design with more modern furnishings and accessories.
7.       Nautical
Warm, relaxing, and positive. Nautical decor (also referred to as coastal or cottage decor) reflects the New England beach house spirit. This interior design style is based on white or sand colored foundation, with blue as the primary accent color.
Material-wise, nautical decor incorporates unfinished wood in its tables or chairs, combined with chic linen upholstery for your lounge seats and sofas. Your options for decorative accents are many: seashells in clear jars, jute ropes, rowing oars, sailboats, navigational maps, and more!
8.       Scandinavian
Scandinavian design pays homage to the simplicity of life demonstrated in Nordic countries. Scandinavian furniture design often feels like a work of art, although it is simple and understated. There's functionality in the furniture along with some interesting lines, many of which have a sculptural influence.
Other common characteristics include all-white colour palettes and the incorporation of natural elements like form-pressed wood, bright plastics, and enameled aluminum, steel and wide plank flooring. If there are pops of colour it often comes from the use of art, natural fibre throws or furs, or a single piece of furniture.
Spacious, natural lighting, less accessories and functional furniture characterizes Scandinavian designs.
9.       Bohemian
Bohemian decor captures the carefree and adventurous spirit of the avant-garde lifestyle. It features creative application of rich patterns and vibrant colors, especially those with red or purple tones. The key is to carefully present a purposefully "messy" look. Layer on textiles (throws, pillows, rugs, tapestry) for a warm ambience.
When furnishing, look for pieces that possess ethnic or nomadic vibes. Moroccan, Southwestern, or tribal-inspired designs are currently trending. Composition-wise, boho chic loves textile, wood, animal hide, and metallic accents.
10.   Urban Modern
Urban interior design stems from the modern designer lofts in the major cities. Taking cues from its cosmopolitan environment, urban modern is a fusion of various opposing and complementary traits. Minimalist modern, glamorous chic, ethnic heirlooms, and edgy experimental designs all collide in a distinctively 21st-century setting.
Larger furniture (sofas, beds, etc.) tends to be uniformly sleek with low-profile. Feel free to bring home trailblazing modern furniture designs. Decorative accents (pillows, mirrors, end tables, etc.) in urban decor often demands artistic and creative expression – add some elegant geometric designs, or vintage items with traditional embellishment.
11.   Shabby Chic
Shabby chic decor emphasizes vintage elements to recreate the antique flea market look. The furniture are characterized by their aged appearance, with distressed wood composition covered in sanded milk paint to show signs of wear and tear.
Decorative accents for shabby chic decor should be soft and opulent, often with an affected feel, in order to bring the overall interior design to a contemporary standard. Generously introduce linen textiles for added style. Though orthodox shabby chic colors are white, ecru and pastel, don't be afraid to apply some vibrant colors.
12.   Traditional
Traditional design style offers classic details, sumptuous furnishings, and an abundance of accessories. It is rooted in European sensibilities. Traditional homes often feature dark, finished wood, rich colour palettes, and a variety of textures and curved lines. Furnishings have elaborate and ornate details and fabrics, like velvet, silk and brocade, which may include a variety of patterns and textures. There's depth, layering and dimensionality within most traditional designs.

<click on the image to check out the product in store>
13.   Transitional
Transitional is a very popular style because it borrows from both traditional and modern design to facilitate a space that's not "too much," in terms of one style or another. There's a sense of balance that's appealing and unexpected.
A transitional design may incorporate modern materials, such as steel and glass, and then unite them with plush furnishings. Transitional design also includes relatively neutral colour palettes, creating a calming and relaxed space that manages to feel both stylish and sleek, as well as warm and inviting.
14.   French Country
Warm, earthy colours are indicative of a French Country design style, as are worn and ornamental wooden furnishing. The style has an overarching farmhouse inspiration. French Country design may include soft and warm tones of red, yellow or gold and natural materials like stone and brick. French Country design can include collections of ornate porcelain dishes and heavy linens and bed coverings.
15.   Hollywood Glam
Also referred to as Hollywood Regency, Hollywood Glam is a design style that tends to be luxurious, over-the-top and opulent. It's a dramatic design style, perfect for a homeowner who enjoys making a statement. This design style can incorporate some features of Victorian design, including plush, velvet furnishings, tufting and antiques. The colour palettes are particularly bold—think purples, reds and turquoise.
16.   Coastal/Hamptons
Coastal style also dubbed Hamptons style, hails from the iconic U.S. beachside area. Common features include light, airy colour palettes with cool neutral shades paired with blues and greens. Furnishings are often white or beige. The room can contain elements of wood and accessories are often inspired by the sea.
Blue and white striped patterns for pillows, large windows, white plush sofas, and painted white wood are also common fixtures of the classic Coastal/Hampton style. The intention is to create a relaxed and comfortable environment that is inspired by the beach and ocean.
CONCLUSION
A rudimentary understanding of design fundamentals and styles can be a great help in solidifying your favorite Interior Design Styles. The ability to identify different interior design styles will help you conjure up inspirational visions of your future home and provide a framework to build your personal aesthetic. With a vocabulary to express your inspired vision, magic happens!
Hope this was helpful in getting you started in your project!!!
Sources:
wikipedia.org
iconwallstickers.co.uk
blog.froy.com
rocheledecorating.com.au