Many young architects just starting out in their career dream of working at a big name firm (instead of small architecture firm). These studios stand out like a beacon of opportunity of celebrity status, full of marquee projects and national or even international impact.
But there is definitely a lot to be said about working for a small firm- especially when an architecture candidate is just starting out. Over the years, I've found that the architecture candidates who come out of smaller firms tend to have a qualitative advantage over their big firm peers. Not only are they more passionate about the field, but they are more well-rounded. They know how to work with others, juggle responsibilities, and are also more connected to who they are and where they want to take their careers in the future.
1. The Ability to Pick and Choose Clients
Small firms can (typically) decide who they want to work with. The decision isn't made by a number cruncher or marketing team and then passed down the food chain. Small firm practitioners get to look their clients in the eye every time and decide if the fit is right or not.
2. A Greater Sense of Importance
The saying about a chain only being as strong as its weakest link is absolutely relevant when it comes to a small firm. Everyone is important and contributes to the team, and that sense of belonging is definitely a benefit. Nobody likes to "ride the bench" as it were.
Studio Modh Architecture employs three people on a permanent basis; via Archinect
3. Greater Control of the Finances
Small firm–owners have a lot of control when it comes to how the firm should run from a fiscal standpoint. From what to charge for a project to how bonuses should be paid out, it's all determined by one or maybe two people.
4. Less Management
There just isn't enough time or extra funds to support unnecessary managers. So while you may work very closely with the other people in the firm, you normally have the freedom to determine an ideal work-flow for yourself.
5. Variety Is the Spice of Life
In a small firm, everyone has to wear multiple hats. While constantly switching between roles can be tough, it also keeps things interesting. The tasks and challenges are different every day. One day you can be working a conceptual design, the next day you are in the field, the next day you are working on Construction Drawings and then the same afternoon you are interviewing with a potential new client. No two days are the same, and I really like that aspect of a small firm.
Kirkwood McCarthy comprises just two full-time architects; via Archinect
6. Greater Control of Your Time
Flexible hours make a huge impact on improving the quality of life, and that (at least, I would imagine) is easier to achieve in a small firm where you don't have too rigid of a corporate structure. As long as the work gets done and you don't cheat on your hours, most small firms are flexible with peoples' schedules.
7. Doing the Marketing, Hiring, Accounting, Etc.
In my opinion, getting to be an intimate part of running a business is one of the best parts of working in a small firm. You aren't just an architect, you are a small business–owner. Your business acumen and decision-making immediately impact the success or failure of a firm. That sort of control is awesome.
8. Building Personal Relationships
Small firms tend to foster strong relationships. Whether that's with fellow employees, clients or even sales reps, it's hard not to get to know each other extremely well when there are only a few of you in the room at any one time. I never get the sense that I'm just a cog in the machine, which I know is a complaint from people working at larger firms.
Taller KEN employs "two partners, four architects, one visualization specialist, one intern, one part-time administrator, one cleaning lady (who cooks for the staff three times a week) and one Labrador"; viaArchinect
9. Job Security
This is one area where I disagree with Steve. I think job security in a small firm is greater than in a big firm. Small firms can't afford to hire and fire because turnover of employees is extremely costly. So once you are in with a small firm, your job (assuming you do it well) is fairly safe because you are contributing directly to the entire firm's overall well-being … Small firms typically don't have any "fat" to trim. Now I'm not saying people in small firms didn't get laid off in the Recession. But I believe small firms hold on to their employees as long as possible, whereas big firms are quicker to fire people in order to maintain the bottom line.
10. Recognition
Not all small firms operate this way, but where I work, when the firm receives an award or gets an approval at a DRB, we all can take credit for it. When people ask about a project our firm did, everyone can take pride in saying that yes, I worked on it and it turned out great. It's not like there is one group doing the cool stuff at the firm and the other people just see it show up in magazines. Being recognized and being able to take direct credit for the projects produced by the firm is very satisfying.
Source : Architizer.com
—————————————–
RECENT POSTS
—————————————–
MIND MAPPING For Architectural Design Firm Challenge I am heading the Design Studio of our Architectural Design firm in India ...
Read More
The color combination and design textures/elements used in this room make it look like an interior designer has been here ...
Read More
Laser-cut cardboard, wafer-thin balsa wood, slices of blue foam and a million tiny pieces of etched acrylic: These are the ...
Read More
For multiple floors house design, staircase undoubtedly plays an important role. A uniquely designed staircase is always a focal point for ...
Read More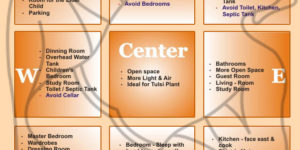 Very often we (Architects and Interior Designers) come across clients who are very peculiar about Vastu, and during the very ...
Read More
Many young architects just starting out in their career dream of working at a big name firm (instead of small ...
Read More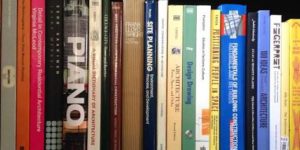 Read Dozens of Historical Architecture Books for Free Online Thanks to New Library Exhibition Buffalo and Erie County Public Library ...
Read More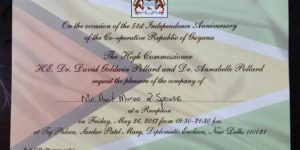 Feeling overwhelmed after receiving the invitation from His Excellency Dr Pollard (High Commissioner of Guyana to India), on the occasion ...
Read More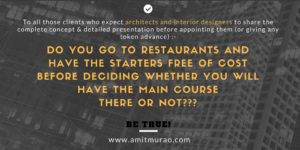 To all those clients who expect architects and interior designers to share the complete design concept & detailed presentation before ...
Read More
200+ Home Office Design Ideas That Will Inspire Productivity The daily routine of commuting to a corporate office may halt ...
Read More